Family Moves To Japan, Gets Adorable Letter From Neighbor
May 30, 2019
An American family who had just moved to Japan had given their new neighbor a few gifts and received the most heartwarming note in return.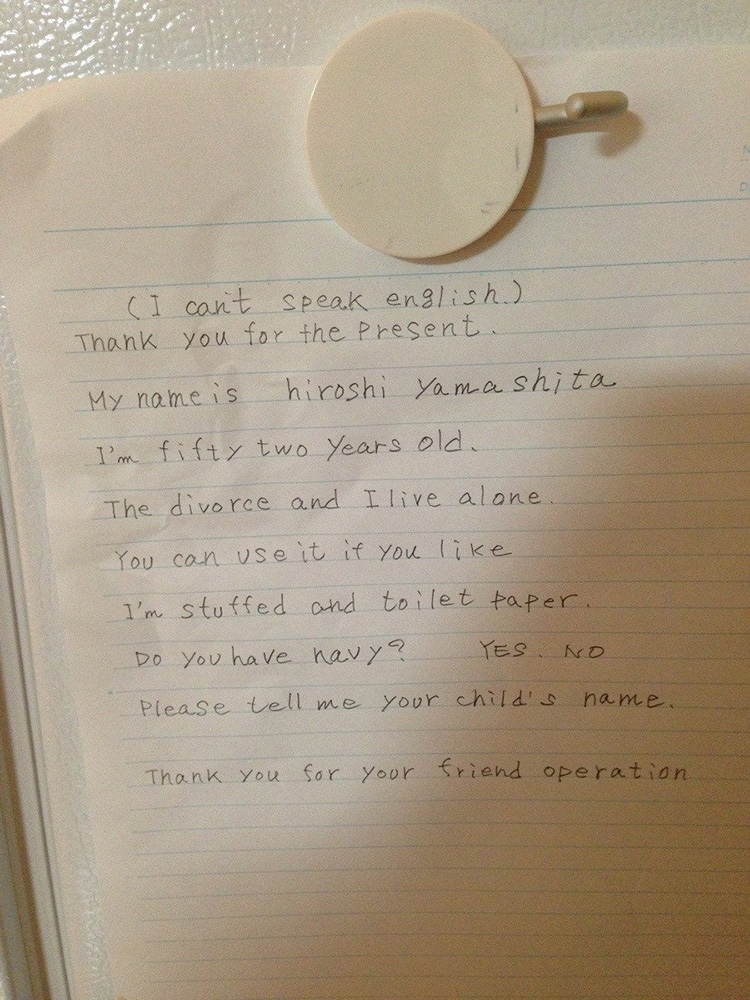 Credit: u/theresa52
Theresa, whose husband is in the Navy and stationed at Yokosuka, posted the picture of the letter because she thought it was so adorable.
"We had brought him a six pack and some chocolate and tried to introduce ourselves to him," she said. "I'm sure our introduction was just as funny as his. A couple hours later he brought over this letter with a pack of toilet paper and some stuffed animals for our daughter."
"We are just so happy to have him seem interested in us," she said.
Please consider making a donation to Sunny Skyz and help our mission to make the world a better place.
Let's block ads! (Why?)