Man Recovering From Operation Wakes Up To A Random Cat Comforting Him
April 19, 2019
A man who is recovering at home from an operation was found by his wife snuggling with a random cat who she had never seen before.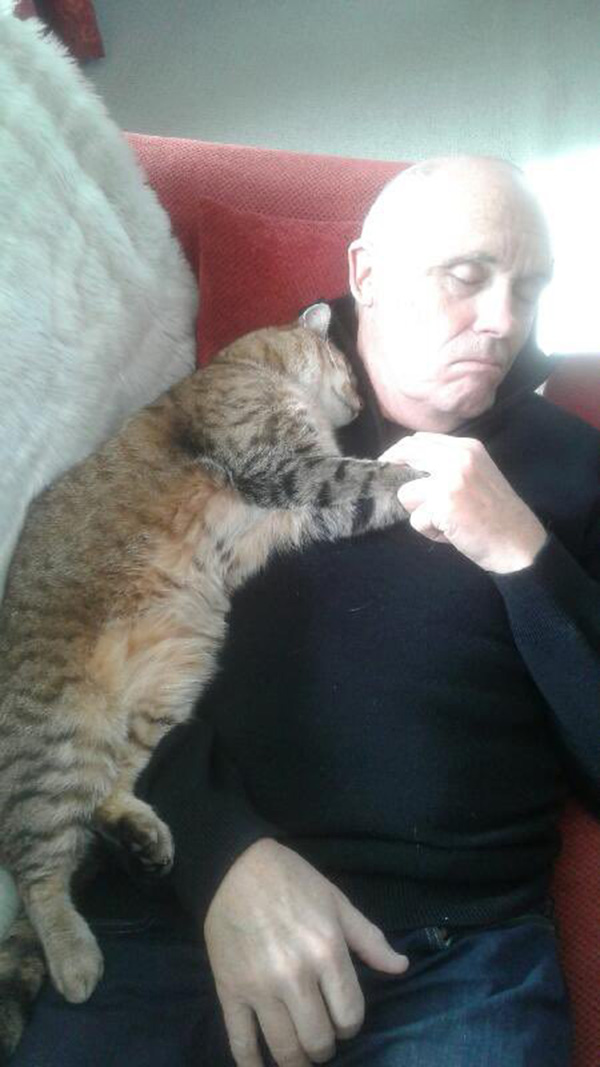 Credit: Andrew Falloon / Twitter
The man's son, Andrew Falloon, posted the photo on Twitter and said:
"My Dad is recovering from an operation. Mum went out and left a door slightly ajar. My parents do not have a cat."
Falloon said that his father has never really been a "cat person" but it looks like this might change things.
As someone posted in a reply on Twitter, "UPDATE: My parents have a cat."
Please consider making a donation to Sunny Skyz and help our mission to make the world a better place.
Let's block ads! (Why?)