5-Year-Old Calls 911 On The Grinch And Saves Christmas
A 5-year-old boy in Byram, Mississippi, has saved Christmas by calling 911 to arrest the Grinch.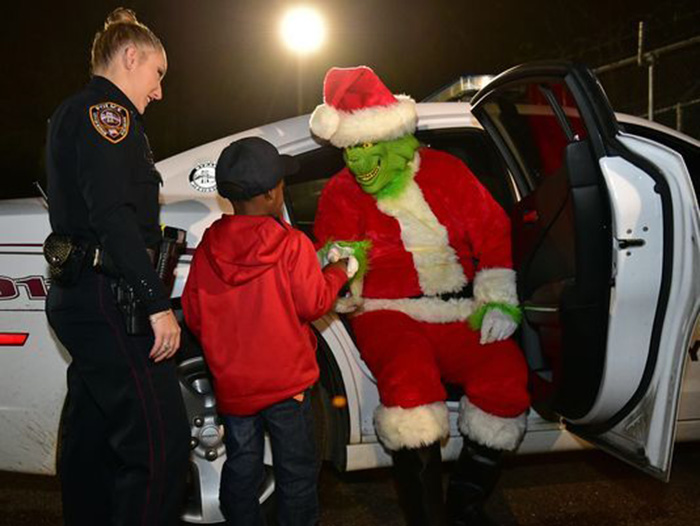 TyLon Pittman arresting the Grinch
TyLon Pittman called 911 on Saturday night, unbeknownst to his parents.
"Our dispatcher posted a status on Facebook that she had received a call from a little boy … and he told her he thought the Grinch was going to be coming to steal his Christmas," Byram Police Officer Lauren Develle said. "I asked her to send me his address."
When Develle arrived at the Pittmann residence to investigate the crime, TyLon's family didn't know what to think.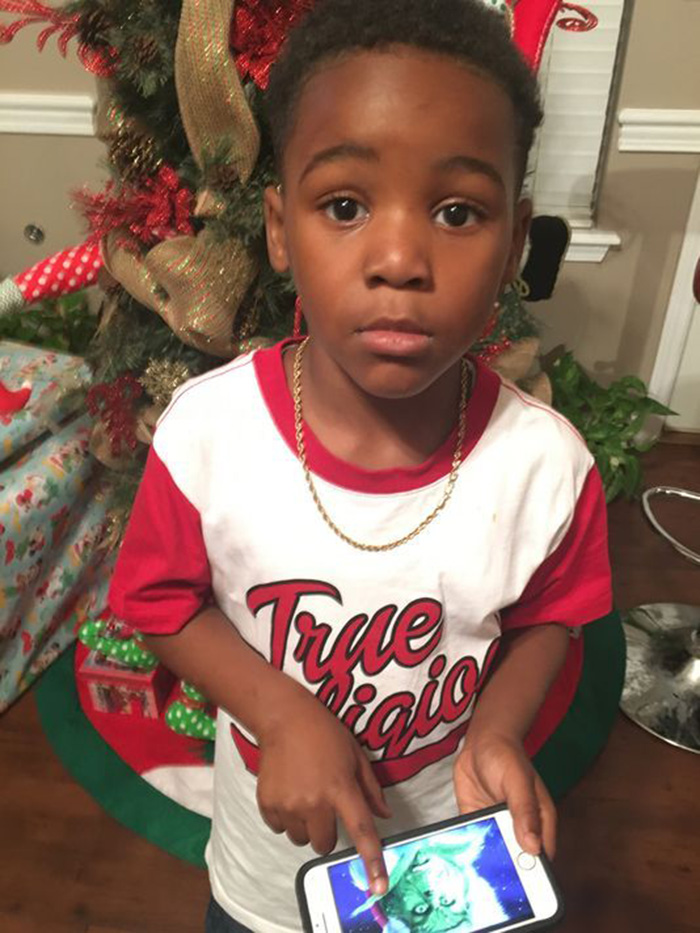 TyLon Pittman
TyLon's brother, TeDera Dwayne Graves, is in the Air Force. He's home for the holidays and captured the interaction on video.
"I can NOT make this up!!!" he posted on Facebook. "My 5-year-old brother called the police and said that the Grinch is stealing people's Christmas and he don't want him to steal his, so they really came to our house!"
On Monday, the Grinch was apprehended and escorted into a holding cell by officer Develle and honorary junior officer TyLon, wearing his newly acquired Byram Police Department baseball cap.