Janitor Fights Back Tears After Students Surprise Him With A Christmas Gift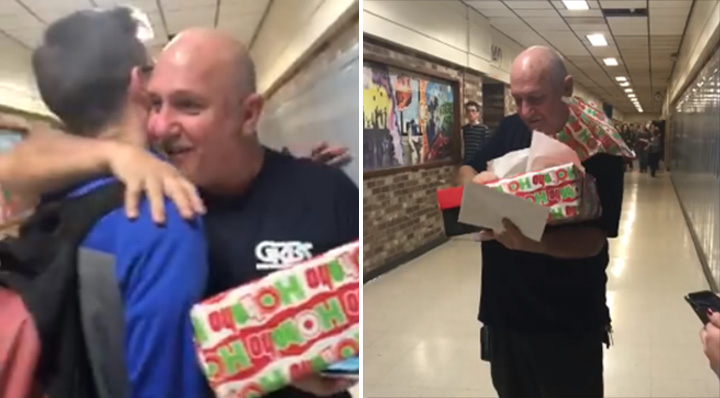 Students at Garden City High School in Michigan pitched in to purchase a Christmas present for a beloved custodian at the school.
Brian Junk has been the school's custodial supervisor for over 10 years.
Kenna Hermanson posted a video on Facebook Thursday that shows the moment she and her classmates presented Junk with a brand-new pair of work boots.
"So happy we were able to do this for one of the sweetest people I know, the janitor at our school, Brian! He's always putting a smile on everyone's faces during school," Hermanson wrote. "Thank you for everything you do and [for] making the school day more enjoyable for everyone."