QB Without A Home Was Deemed Academically Ineligible. His Coach Took Him In And Everything Changed
December 24, 2017
A football coach and his quarterback always have a special bond, but at Harding University High School in Charlotte, North Carolina, it's a deeper, more meaningful one.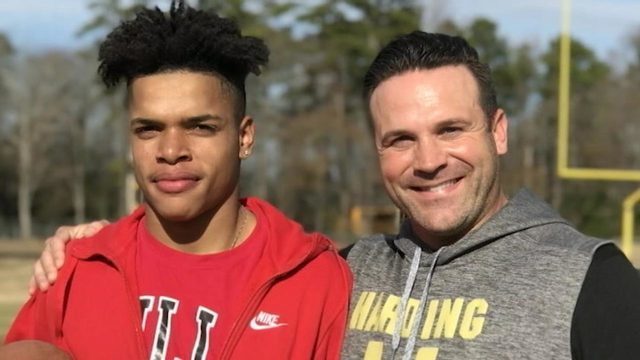 Credit: WSOCTV.com
A few years ago, quarterback Braheam Murphy was struggling with his grades and a place to live and was deemed ineligable to play football for his school. Murphy says he cried for two straight days.
Coach Sam Greiner noticed Murphy didn't have a stable home when he dropped Murphy off at different places.
"Eventually, he just opened up to me and he was like, 'Uh, I have to stay with my sister from place to place,'" Greiner said. "I didn't know what to do at the time."
Greiner said that after talking to his wife, they decided to take Murphy in.
Two years later, Murphy is still living with the Greiner family. He started getting straight As in school and found comfort in his faith.
On Saturday, Dec. 9, Murphy helped his team win the NCHSAA 4A State Championship and was named the MVP.
He also earned a scholarship to the military academy in West Point.
Watch the video below.
Please consider making a donation to Sunny Skyz and help our mission to make the world a better place.
Let's block ads! (Why?)